Welcome to Holy Cross Lutheran Church in Warda, Texas.
We're glad you're here, and we invite you to come visit our church.  We have an active parish and love visitors to our community.  We're just 10 miles north of La Grange and 10 miles south of Giddings off Hwy 77 in Fayette County. Sunday worship service – 9 a.m. Adult Bible Class & Sunday School – 10:30 a.m.
In those days Caesar Augustus issued a decree that a census should be taken of the entire Roman world. This was the first census that took place while Quirinius was governor of Syria. And everyone went to their own town to register.  So Joseph also went up from the town of Nazareth in Galilee to Judea, to Bethlehem the town of David, because he belonged to the house and line of David. He went there to register with Mary, who was pledged to be married to him and was expecting a child.  While they were there, the time came for the baby to be born,  and she gave birth to her firstborn, a son. She wrapped him in cloths and placed him in a manger, because there was no guest room available for them.  Luke 2:1-7 (NIV)

Pastor Dennis Tegtmeier has been serving as Pastor here at Holy Cross since April of 2008. If you have a question about what it means to be a Christian or questions about worship here at Holy Cross, he would love to visit with you. Give him at call at (979) 242-3333.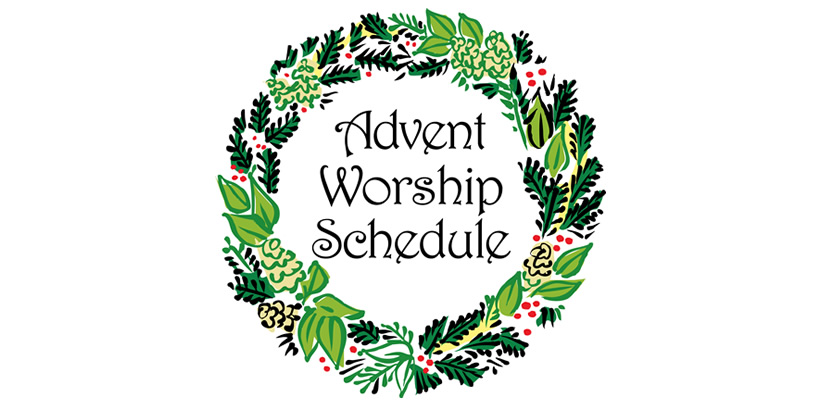 Join us for our weekly Advent worship services on Wednesday's at 7:00 p.m.  Come and sing some of your favorite Christmas carols each Wednesday as we get ready to celebrate the birth of our Lord and Savior!
Come and worship with us on Christmas Eve at 6:00PM and hear the Christmas Story as told by the children. This annual service is a favorite of many and enjoyed by both young and old!
Join us on Sunday morning, December 25th, at 9AM for our Christmas Day service full of our favorite hymns and the message of Christmas. We will not have Bible Class or Sunday School on Christmas Day.
Fellowship in our groups.
The church has numerous group activities for our congregation.  Please feel free to visit these groups to see if they are a good place for you to fellowship:
Ladies Aid
Sewing Circle
Couple's Club
Men's Club
Youth Group
Click HERE to read more about these groups.
Church Bulletins & Newsletters
Our bulletins and newsletters are now online.  CLICK HERE to see them.
Watch our recent Sermons.   
If you were unable to attend service or just want to see the message again, we do post our sermons online. CLICK HERE to see the videos of recent sermons.
Cemetery Records
  Facebook
If you would like to join our closed Facebook page, click here.